Be a part of outdoor ice skating in Folsom
---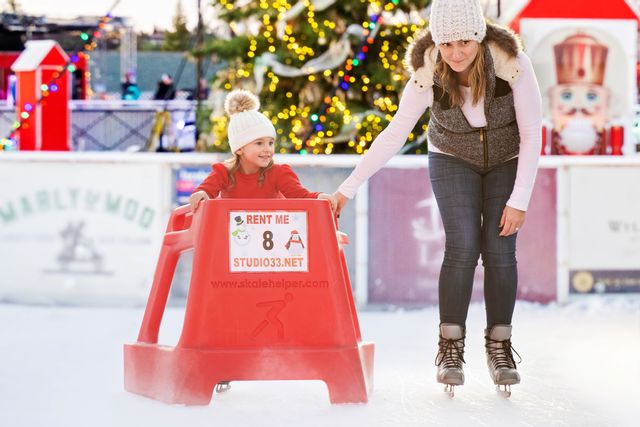 Folsom Ice Skating has a new rink! New lights, decorations, ice, equipment, VIP Reserved Fire Pit Experience, and more are in store for the 2022/2023 season. 


The Folsom Historic District is proud to announce the complete upgrade of our Historic Folsom Ice Rink. We have partnered with a new management team and invested in all new equipment, from the machines that make the ice to the new comfort lounge. 


Visitors to Historic Folsom will be greeted with a 100% upgraded ice skating experience. 


Since 2010 the 7500 square foot circular shaped rink has surrounded the historic train turntable. An entertainment focal point during the holiday season, the Ice Rink is a Folsom tradition. 

Consider sponsorship and become a part of this beloved community event. It is only with the generous support of our past sponsors that we can bring this magical rink to life each year for the enjoyment of children and adults in our community. 

Contact [email protected] about sponsorship opportunities.